Our leadership team is made of experienced practitioners with many years of state-level experience in practice, leadership, and legislative action.  If you are interested in serving and have experience and passion to share, please contact us!
---
David W. Miller  MD, LAc   
Chair
Dr. David W. Miller, MD, LAc is one of the only MD physicians in the U.S. dually board certified by the American Board of Pediatrics and the National Certification Commission for Acupuncture and Oriental Medicine (NCCAOM).  Dr. Miller received his Bachelor's degree in Theoretical Mathematics from Vassar College, his M.D. from the Brown University School of Medicine, and completed his internship and residency in Pediatrics at the University of Chicago.  He then completed his Master of Science in Traditional Oriental Medicine with the Pacific College of Oriental Medicine in Chicago.
Dr. Miller is currently in private practice with East-West Integrated Medicine, but is also an instructor at the Pacific College of Oriental Medicine in Chicago where he designed the school's Integrative Pediatrics curriculum and teaches at the doctoral level. At Pacific College, he has also designed and taught curriculum for the study of Integrative Endocrinology, Nephrology, Public Health, and Medical Communications.  Dr. Miller sees all ages in his practices, but specializes in Pediatrics seeing patients from newborn to adulthood.
Dr. Miller is also president of the Illinois Acupuncture Federation, Member at Large and Legislative Director for the Illinois Association of Acupuncture and Oriental Medicine (ILaaom), and recently completed his second term on the Illinois Board of Acupuncture with Illinois Department of Financial and Professional Regulation.  He is a subject matter expert and chair of the Biomedical Examination Committee for the NCCAOM, and is a peer reviewer for Meridians:  The Journal of Acupuncture and Oriental Medicine.  He is a member of the American Academy of Medical Acupuncture, the National Physicians Alliance, the American Medical Association, the Illinois State Medical Society, and the Chicago Medical Society as well, and sits on the ISMS Council on Education and Health Workforce. Dr. Miller also participates in the American Academy of Pediatrics Section on Complementary and Integrative Medicine.
---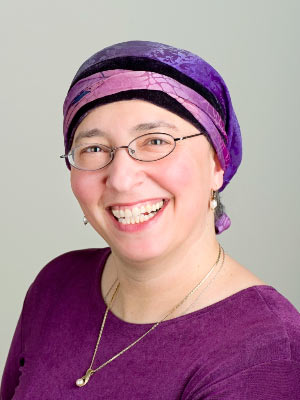 Amy Mager  DACM, LAc
Vice Chair
Amy graduated from the American College of Traditional Chinese Medicine in 1989 and was first licensed to practice acupuncture in CA.  Amy has been licensed in MA since 1992.  She serves on the AOMSM Board  and serves as its secretary as well as the ASA Board.  Amy works on the legislative committee in MA and serves as the Co-Chair of the AOMSM Dry Needling committee as well as serving as a Board Representative to the ASA Dry Needling Committee.  Amy  is also a trained birth educator, birth assistant and Certified Lactation Counselor.  Amy has been published in Parenting From the Heart, Round the Circle and Try Acupuncture. Amy practices in Northampton and Springfield, MA. Amy has a radio show with Bob Flaherty on WHMP, "Healing Outside the Box, Inside the Heart".  Amy has a private practice in Northampton and Springfield MA and runs a women's only clinic once a week.  Amy teaches birth preparation and fertility classes at the Cooley Dickinson Center for Midwifery Care.
---
Jason Bussell  PhD, MBA, MPH, LAc
Treasurer
Jason Bussell earned his MSOM at the Midwest College of Oriental Medicine and his PhD in acupuncture from the Guangzhou University of Chinese Medicine.  In addition, he earned a MBA and MPH from Johns Hopkins University, and completed a post-doctoral fellowship at Memorial Sloan Kettering Cancer Center's Integrative Medicine service. He spent 5 years on the board of directors of the Illinois Association of Acupuncture and Oriental Medicine (2 as President), and 6 years as Vice-Chairman of the Illinois Department of Professional Regulation's Acupuncture Board. He has published articles in peer-reviewed scientific journals, lay publication, and his book The Asian Diet has been sold around the world. Jason has taught at Northwestern and DePaul Universities, and spent several years on the Curriculum Advisory Committee for the Pacific College of OM, Chicago. He has been in private practice near Chicago since 2003. Apart from practicing, Jason is a devoted husband and father to two girls, a musician and songwriter, and a triathlete.
---
LiMing Tseng  MAOM, LAc
Secretary
LiMing Tseng received her Masters in Acupuncture and Oriental Medicine in 2001 from the New England School of Acupuncture, with a concentration in Japanese and Chinese acupuncture and Chinese herbal medicine.  Li is the current Director of Continuing Education of the Vermont Acupuncture Association (VTAA), formerly serving 8 years as Secretary and Board Director. She is a member of the Vermont Acupuncture Association and the Society for Acupuncture Research.  Li's  involvement with ASA, started as the Vermont representative for Presidents' Council (former ASA), since 2009.  She served as PC secretary in 2010. Her first involvement with the PC started with a luncheon with fellow state representatives in 2007.  Li maintains a busy acupuncture practice in the beautiful resort town of Stowe, Vermont.
---
Candace Sarges  MAc, LAc
Immediate Past Chair
Candace Sarges received her Bachelor's of Science from the University of Connecticut in Accounting and Marketing, graduated from the New England School of Acupuncture in 1999 and received her Masters in Acupuncture in 2000.  Candace has been the President of the New Jersey Association of Acupuncture and Oriental Medicine for the past 10 years and is the current Immediate Past President and Legislative Chair,  She has been a member of the Council of State Associations (formerly the President's Council) since 2008 and served as Chair from 2011 – 2013.  Candace holds licenses in New Jersey and Massachusetts and currently maintains a busy practice in Madison, NJ.
---
Zeyiad Elias  DAOM, RAc
Board Member at Large, Webmaster
Zeyiad "Z" Elias is board certified in acupuncture and Chinese herbal medicine (CHM). He received his Master of Science from Pacific College and his Doctorate in Acupuncture and Oriental Medicine from Bastyr University, specializing in integrative oncology and pain management. At Bastyr, he conducted laboratory research on Chinese herbs and cancer, focusing on triple negative breast adenocarcinoma.
In Seattle, Zeyiad worked with internationally known oncology experts and integrated acupuncture and CHM into conventional care. He also served as Vice President of the Washington East Asian Medicine Association and board member of the Association of Integrative Oncology and Chinese Medicine. Prior to his appointment to the ASA, Zeyiad was a Washington State delegate to the Council of State Associations (CSA).
Zeyiad returned to his home state of Michigan to take up a position in Detroit with the Henry Ford Health System, where continues to practice and educate fellow clinicians and patients in the role of acupuncture and CHM in cancer. He continues to research and additionally works with multidisciplinary teams in the development of acupuncture and CHM in hospital based practice, particularly within integrative oncology.
---
Christine Cronin  DAOM, LAc
Board Member at Large
Prior to attending Pacific College of Oriental Medicine – San Diego (PCOM-SD), Dr. Cronin earned degrees in History, Political Science and Psychology as well as served in the Marine Corps. After serving in the Marine Corps, she discovered her passion to help others by treating the whole person, which led to her decision to attend PCOM-SD. Immediately after completing her MSTOM, she began her doctoral work where she evaluated the ability of the NADA protocol to treat Combat Stress Induced Insomnia. Dr. Cronin completed the DAOM in 2012 and her work was published in The Journal of Chinese Medicine in October 2013.
Dr. Cronin started the Veterans Clinic in September 2013 and co-supervised the clinic with her mentor Dr. Erin Raskin and Hind Conner until January 2019. As of December 2018, Veterans Clinic has provided over 5400 treatment thus far. She currently teaches Acupuncture Channels and Points 1 and 4, Biomedical Pathology and serves as Curriculum and Program Review chair. Dr. Cronin is also a board member of the American Society of Acupuncturists. Additionally, Dr. Cronin served as lead faculty for the t-DACM program as well as chairperson for the Institutional Review Board at PCOM until June 2017.
---
Olivia Hsu Friedman  DACM, LAc
Board Member at Large
Dr. Olivia Hsu Friedman earned a Doctorate in Acupuncture and Chinese Medicine from Pacific College of Oriental Medicine, a diploma in Traditional Chinese Medicine Dermatology from Avicenna UK, and an MSOM from National University of Health Sciences.
Before serving on the Board of Directors of the American Society of Acupuncturists, Dr. Friedman was one of two Illinois delegates to the ASA and served on the Illinois Society of Acupuncturists as Vice President. Currently, she leads the ASA Web Platform Initiative and the ASA Strategic Planning Group. Additionally, she serves on the Advisory Board of LearnSkin, the faculty of the Chicago Integrative Eczema Support Group sponsored by the National Eczema Association and the NUHS Presidential Alumni Advisory Board. Dr. Friedman is the owner of Amethyst Holistic Skin Solutions and practices TCM Dermatology utilizing only herbal medicine in Chicago, Illinois.